What is Glyburide?
Glyburide is an oral medication that works lowering glucose, and it belongs to a group of meds called sulfonylureas. Its generic form is glibenclamide, and it's taken by many people to treat diabetes. This medicine decreases glucose in their blood by stimulating pancreas to produce insulin. That's why it's often taken in a combination with exercises and diet plans to control blood sugar levels in patients with diabetes.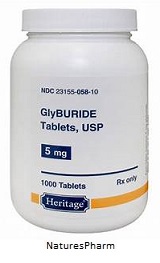 Recommendations for Use
Nowadays, Glyburide is available as a variety of pills that come in different amounts of its active ingredient. You need to take this medication orally with the first meal of the day and only once a day. You regular doses are always based on individual tolerance and your medical condition. To avoid the risk of side effects, you should start this treatment at lower doses and gradually increase them. Take Glyburide regularly to get its full benefit, and inform your doctors if your condition worsens.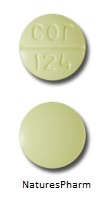 Precautions and Contraindications
Before you take the first dose, inform doctors if you have any allergies to it or similar drugs. Besides, your physician needs to know if you have such serious medical conditions as kidney and liver problems, hormonal diseases, thyroid disorder, nervous system complications, etc. Some patients may experience such symptoms as dizziness, blurred vision and drowsiness when taking Glyburide, so it's not advisable to drive or do other things that require full alertness.

You also need to limit alcoholic beverages because of possible serious reactions with this medication. Glyburide may make some people more sensitive to the sun, so you should avoid prolonged sun exposure. Older patients are more sensitive to the side effects caused by this treatment.
Drug Interactions
There are certain drug interactions associated with the intake of Glyburide. That's why it shouldn't be combined with certain medications, because they increase people's risk of having side effects. It's not allowed to take it together with bosentan, beta-blockers and some others. So, you need to make a list of all the other pharmaceutical products that you're using, including vitamins and minerals, over-the-counter and prescription pills. Unfortunately, there are many drugs that may potentially affect blood sugar levels, so you shouldn't start or stop taking any medicine without consulting your doctor. Your blood sugar levels should be monitored on a regular basis. For example, beta blockers may cause such side effects as dizziness, fast heartbeat and others when they're taken together with Glyburide.
Side Effects
This medication may cause specific side effects, just like other drugs, and the most common ones include heartburn, nausea, sudden weight gain and stomach fullness. The good news is that most patients don't experience any discomfort while taking Glyburide, but you need to contact your doctor if any of these symptoms get worse. In rare cases, this treatment may result in serious side effects, including signs of new infections and allergies, easy bruising and bleeding, yellow skin and eyes, stomach pain and seizures, unusual weakness or tiredness, dark urine and swelling of feet and hands, mood and mental changes.

Once you notice any of the above-mentioned serious symptoms, you need to get emergency medical help. Finally, while taking Glyburide, watch for the signs of high blood sugar levels, including increased urination, confusion, facial flushing, drowsiness and so on.