What is Trileptal?
Trileptal (Oxcarbazepine) belongs to the class of generic drugs called antiepileptic or anticonvulsants and is used to regulate epilepsy in adults as well as children over six years.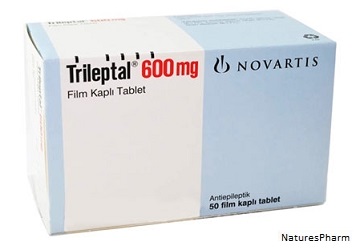 Trileptal Facts
This generic drug is recommended to treat a specific type of epilepsy known as partial seizures and may be used alone or in combination with other drugs used to treat partial seizures in individuals above six years of age. Seizures are generally caused by the unrestrained dispersion of electrical activity across the brain and this generic drug works by regulating this electrical activity. Trileptal (Oxcarbazepine) may also be used for other purposes depending on the recommendation of your physician.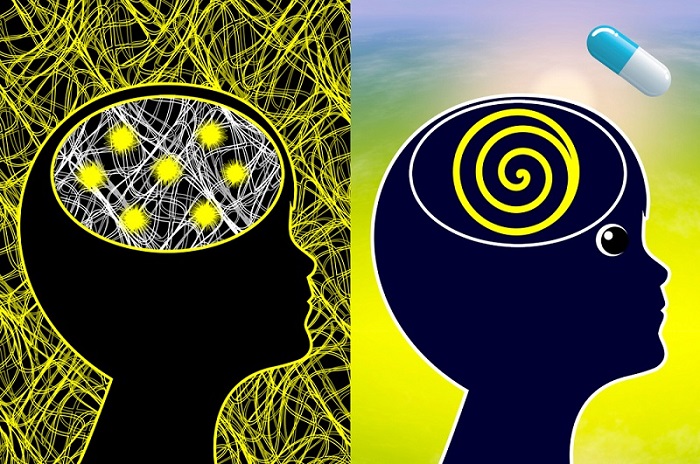 Trileptal Indications
This prescription drug belongs to the class of medications called antiepileptic or anticonvulsants and is used to treat partial seizures in patients above six years old. This prescription drug may be used alone or in combination with other antiepileptic drugs meant for partial seizures. Trileptal (Oxcarbazepine) is available in tablet as well as suspension forms. It is important not to start or stop taking this generic drug without your physicians recommendation.
Trileptal Dosage
The usual daily dose of the prescription drug Trileptal (Oxcarbazepine) for adults varies from 300 mg to 600 mg taken twice, but some people may need a daily dosage equal to 1,200 mg. The maximum dose of this generic drug is 1,200 mg twice a day. For children six years old and above, the measure of the dose depends on the child's body weight. This prescription drug is taken in divided doses, twice daily. Trileptal (Oxcarbazepine) may be taken with or without food, but it is essential to swallow the tablets as a whole with a full glass of water. If you are taking the oral suspension (liquid) of Trileptal (Oxcarbazepine), shake the bottle well just before you measure a dose. In order to be sure you get the right dose of this generic drug, use the oral dosing syringe provided with this medication. Alternately, you may take the liquid medication after blending it with a small glass of water. Normally, seizures are treated with a combination of different prescription drugs and, hence, take all the medications prescribed by your physician regularly to prevent seizures from recurring.
Trileptal Side Effects
The common side effects caused by Trileptal (Oxcarbazepine) include headache, nausea, vomiting, constipation, drowsiness, exhaustion, dizziness, rash, sleeping problems, acne and dryness of the mouth. Some of the rare, but serious side effects of taking this generic drug are double vision, change in vision, involuntary eye movements, difficulty speaking, loss of coordination, trouble walking, uncontrolled muscle movements, dulled sense of touch and stomach pain. Contact your physician immediately if such symptoms occur, persist of worsen while taking this drug . Also tell your doctor chest pain, mental/mood changes and/ or, bloody stool. Though any allergic reaction to this prescription drug is unlikely, seek immediate medical attention if it occurs. In addition, Trileptal (Oxcarbazepine) can diminish the sodium in your body to dangerously low levels, which can cause a life-threatening electrolyte imbalance. Hence, contact your doctor instantly if you have nausea, vomiting, weakness and thirst, loss of appetite, headache, confusion, hallucinations, muscle pain or weakness and/ or increased or more severe seizures.
Trileptal Precautions
Before start using this drug, tell your physician about your medical history, especially regarding your allergies, kidney ailments, recent seizures and decreased sodium blood levels called hyponatremia. This generic drug may cause dizziness or drowsiness and, hence, exercise caution while driving or using machinery. Also limit consumption of alcoholic beverages while you are taking this drug. Do not use this medication during pregnancy as it can harm the unborn baby. Besides, nursing mothers should not take this generic drug, as it passes into breast milk and may have undesirable effects on an infant. Taking Trileptal (Oxcarbazepine) can make birth control pills less effective and, hence, use a non-hormone method of birth control to prevent pregnancy while you are taking this drug. You may have thoughts about suicide while taking this medication and your doctor will need to check you at regular intervals.
Trileptal Interactions
Trileptal (Oxcarbazepine) interacts with certain drugs and, hence, they should not be taken in combination. Before using this medicine, tell your physician about all prescription drugs and over-the-counter/ herbal products you may be using, especially other seizure control medication, such as carbamazepine, phenytoin, phenobarbital and valproic acid. Also tell your doctor if you are using calcium channel blockers like verapamil or felodipine, as this medication may decrease the effectiveness of combination-type birth control pills. Tell your doctor if you take any drugs that make you drowsy, narcotic pain relievers, psychiatric medicines, muscle relaxants and/ or antihistamines that cause drowsiness.