What is Prilosec?
Prilosec (Omeprazole) is developed to inhibit the production of the stomach acid. This medication is designed to treat feeling of acid burning in your stomach or throat, and heartburn.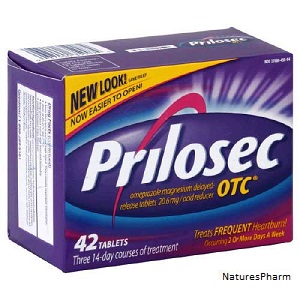 Prilosec Information
However, this medicine should not be used as a regurlat treatment. Consult with your doctor on this matter.

Make sure you inform your health care provider in case of chest pain; black or bloody stools; liver disease; wheezing; an allergic reaction to Omeprazole, other medicines, foods, dyes, or preservatives; unexplained weight loss; difficulty swallowing; vomiting with blood; stomach pain. Tell your doctor if you have heartburn with dizziness, light-headedness or sweating; or if you have had heartburn for over 3 months.

Prilosec should be taken orally. Swallow a whole tablet with water. Do not chew the tablet. Omeprazole gives the best result if you take it on an empty stomach. Take the dose in a half of an hour before the meal. Take one tablet every day for two weeks in a row; do not skip the doses. Try to take your dose at regular intervals.

Do not take Prilosec for heartburn treatment for longer than 2 weeks out of every 4 months. If your symptoms return shortly after the end of the treatment, or within the 4 month time frame, contact your health care provider.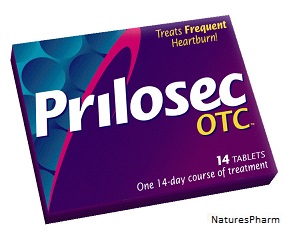 Prilosec Safety Information
In case of missing a dose of Omeprazole, take it as soon as you remember to do so. However, if it's about time to take your next dose, skip the missed one and follow your regular schedule. Thus take the next dose when it's time for it. Never take a double dose at once.

Keep Omeprazole safe from heat, moisture, and light. Store this product at room temperature, in scope of 15 and 30 degrees C (59 and 86 degrees F). Keep this product out of the reach of children. Keep safe from pets.

Inform your health care provider if you take any other medications, herbal products or any supplements as they may interact with this therapy. Consult with your health care provider if you take doxercalciferol; itraconazole, ketoconazole, voriconazole or other prescription medicines for fungus or yeast infections; ampicillin; warfarin; iron salts; diazepam; tacrolimus; digoxin; phenytoin; disulfiram.

This generic drug has the potential to interact with other prescription drugs and, hence, should not be taken in combination with them. For instance, Prilosic (Omeprazole) can enhance the concentration of Valium (diazepam), Coumadin (warfarin) and Dilantin (phenytoin) by lessening the eradication of these drugs by the liver. Like other PPIs, this generic drug also lessens the assimilation and intensity of Nizoral (ketocnazole) in blood and enhances the absorption and concentration of Lanoxin (digoxin) in blood. As a result, this may decline the efficacy of ketoconazole or enhance the toxicity of digoxin. Therefore, before using this generic drug tell your physician of all prescription drugs, non-prescription drugs and herbal products used by you.
Prilosec Side Effects
You should immediately contact a doctor in case you notice any signs of the following side effects: fever or sore throat; redness, blistering, peeling or loosening of the skin, including inside the mouth; blood in urine; yellowing of the eyes or skin; pain or difficulty passing urine; skin rash; chest pain or tightness; shortness of breath; unusual bleeding or bruising; dark yellow or brown urine.

The following side effects do not usually need to be reported immediately, but talk to your health care provider if they become continuous or bothersome: diarrhea; constipation; headache.